What are LapMonitor prices for my country ?
USA and Outside Europe zone:
LapMonitor: €70 (USD84)
Transponder: €29.17  (USD35)
Inside Europe zone:
France LapMonitor: €84
France Transponder: €35
Specifications
LapMonitor
Multi-driver
Bluetooth 4.0. Range: up to 80 m
Power supply: 2xAAA batteries (not included)
Transponder
IR range: 5-10 meters depending on weather conditions
Power supply: 3.7-8.4v  (JR receiver or Molex connector)
Smartphone application
Multi-driver
Multi-language English, French, German, Spanish, Italian, Portuguese
Training and race mode
Live race commentary
Spoken lap-times
Save, export and share your results
Smartphone requirements
Iphone 4S,5/6/7/8/X, Ipad 3/4, Ipad mini 2/3/4, ipad Air/Air 2 (with IOS 9 or higher)
Android 5.0 or higher with Bluetooth 4.0 or higher
Application Links

How it works ?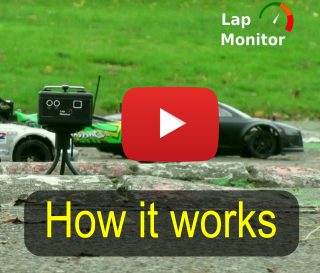 Does the LapMonitor support multiple cars passing side by side ?
Yes it works, here are videos that shows car passing side by side:
or
What is the difference between LapMonitor Club starting kit and Training kit ?
All LapMonitor are identical. The only difference is that LapMonitor training kit includes a transponder and Club starting kit doesn't
What is the difference between Molex and JR transponder ?
Molex and JR transponder types are identical except the connector 
Which connector type should I choose for my transponder ?
The transponder with JR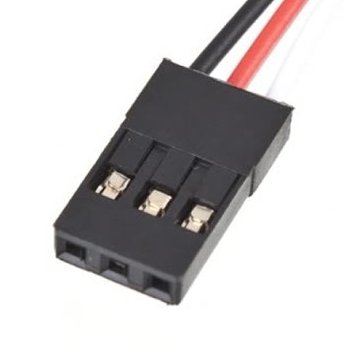 connector can be powered directly by your receiver
The transponder with the Molex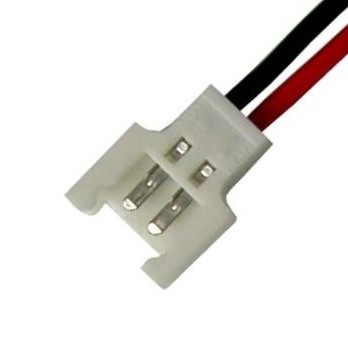 connector can be powered by 
a 1S/2S LiPo battery with 2 PIN Molex 51005 connector
your car/motorbike receiver using the Molex to JR adapter
For 1:8 IC, we recommend  the transponder with Molex connector that very versatile and fast to install on the car body 
Transponder installations examples
https://lapmonitor.com/store/en/content/17-transponder-installation-guidelines
https://www.youtube.com/watch?v=TkVcJF1MxOM&feature=youtu.be&t=12
Example of compatible batteries for transponders with molex connector
Clic here to get some compatible batteries for transponders with molex connector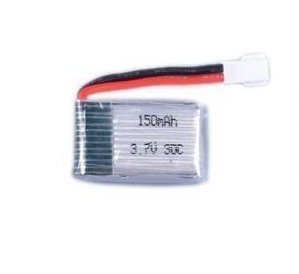 Application apk:
Here is a link to our apk file fonr installing on Huawei, Amazon fire or other Android device without playstore: APK
To verify your binay, you can check the MD5SUM of 1.93 is e256e4f07b0d3df3304f2c2d6ea349fb