What is transponder ID ?
Transponder ID is a number sent by the transponder to identify the car when passing the LapMonitor
There are 96 different IDs. Id number can be found on transponder sticker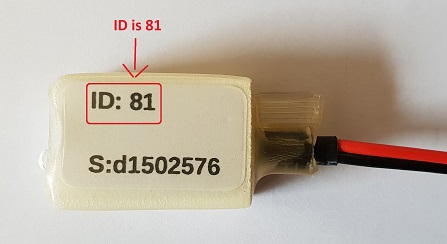 Ordering of transponders
If you or your friends already have transponders and want to be sure to get different IDs, then please send us your current transponder ID list.  This can also be done by sending us a driver list capture screen of LapMonitor application
You can also choose your ID number, if not in stock it will take extra time to ship your order (we will inform you the extra time by mail)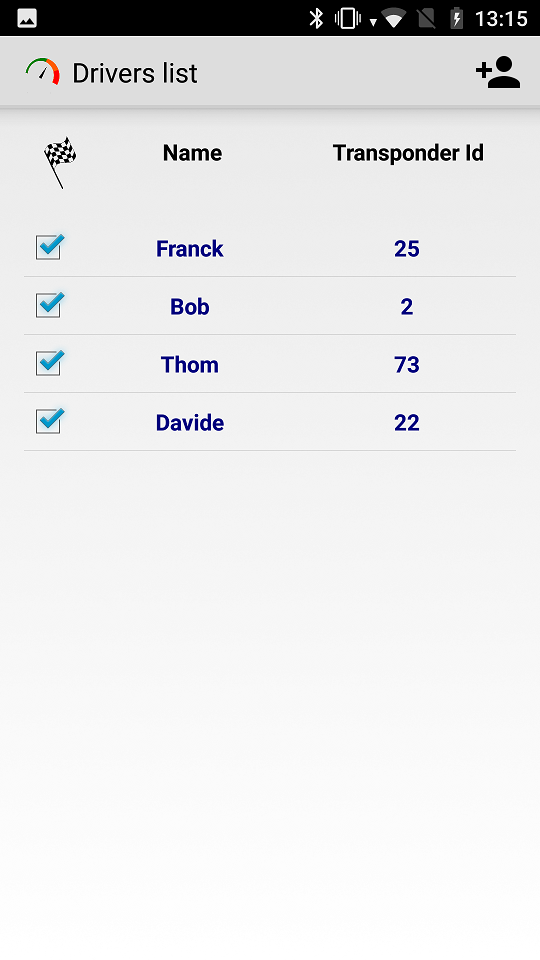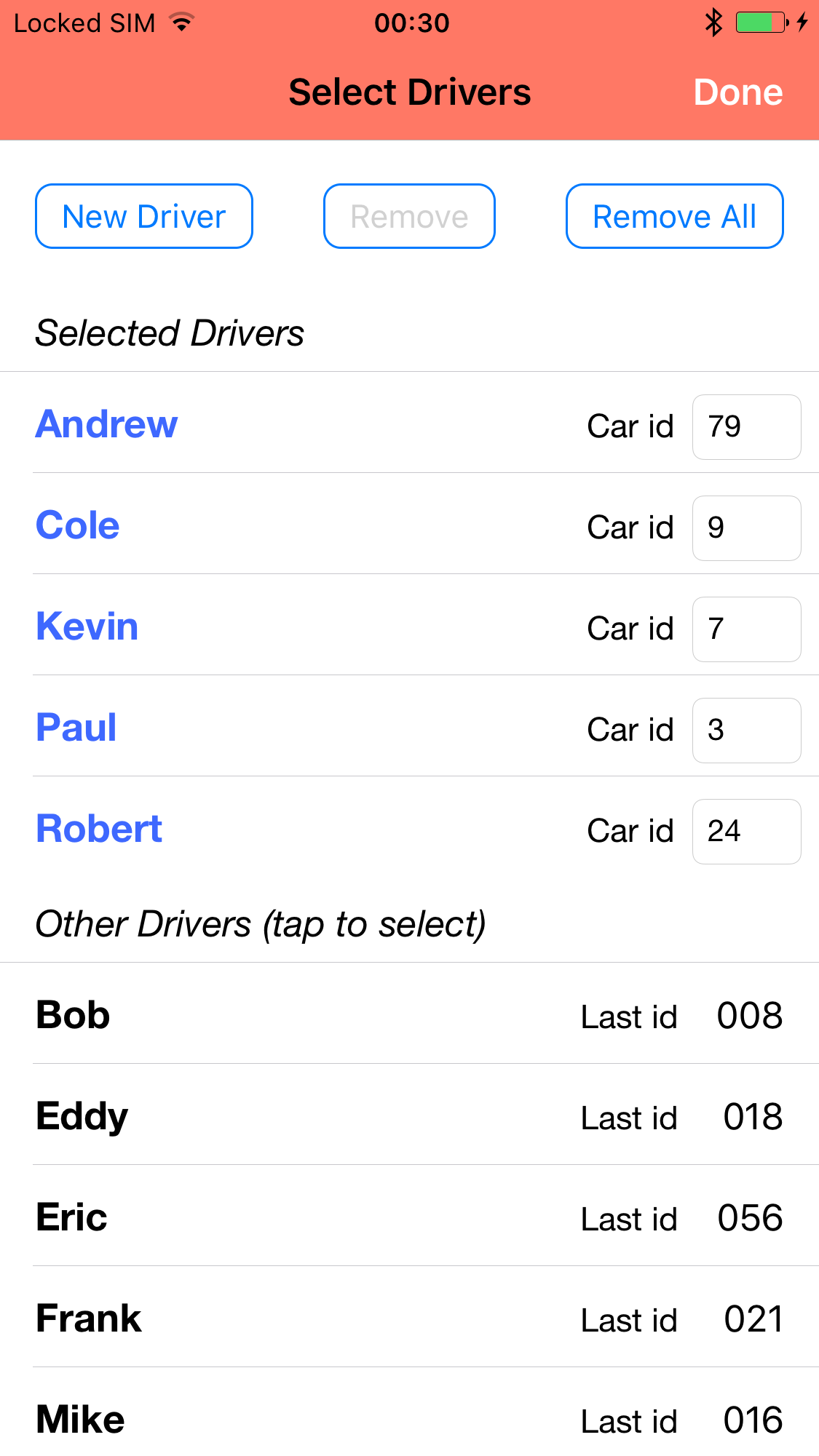 Where can I provide this information ?
You can provide transponder ID numbers information at step 3 when you enter your address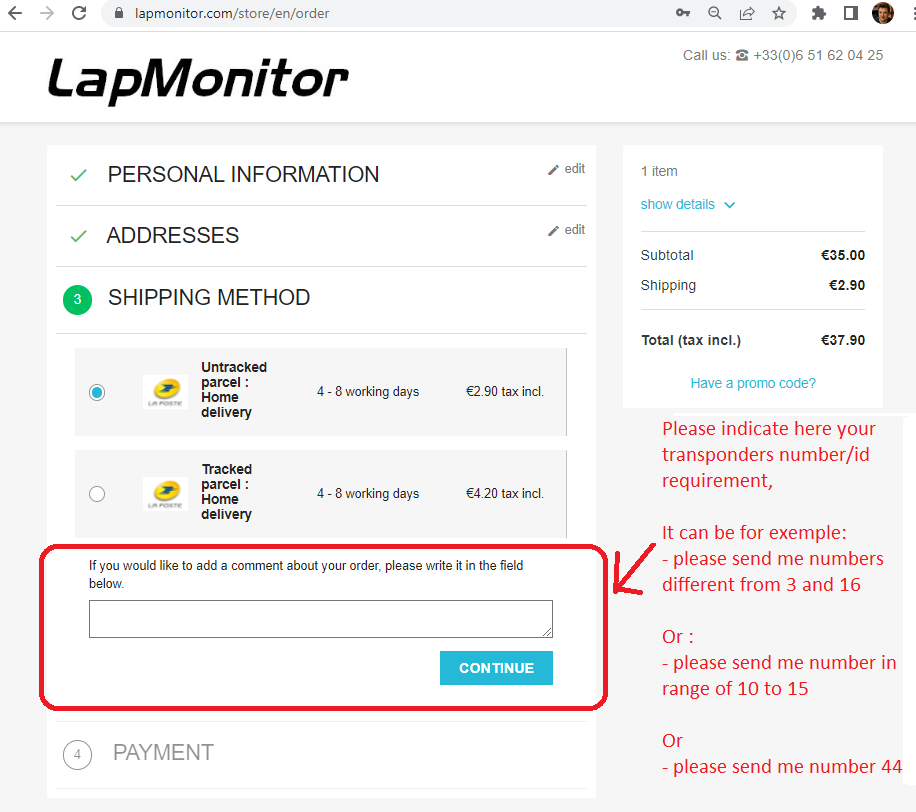 Or send us a mail at contact@lapmonitor.com
Using the contact form and provide us your order reference and your transponder ID request: